NEW TEAM YUGADHOL TEASER COMES
Posted date: 23 Fri, Apr 2021 � 12:52:28 PM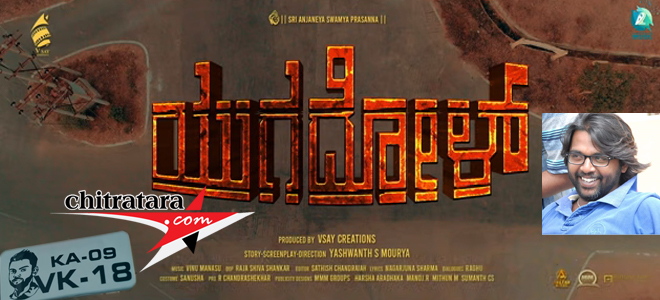 A bunch of newcomers are now making a film `Yugadhol` (we have heard about the film Cyber Yugadhol Nava Yuva Prema Kavya). Welcome to the new talent and the title is interesting as of now. It is a raw subject, the content is not apt to reveal at this stage, says the team headed by Yashwanth S Mourya. Mourya handles the story and direction and selection of artists is in progress. A former top star is likely to be in the cast.
V Se Creations is producing this film. Nagarjuna Sharma of 'Avane Srimannarayana' penned songs, Vinu Manassu scores music. Raja Shivashankara worked behind camera, Raghu dialogue and Satish Chandrayya editing are in the team.
The 2 minutes trailer is available in A 2 music. The youths of today are not worried about going to prison, lessons learnt from the people are more, how much you need for your consumption, RCB is always Royal, The cricket betting from Mysuru CCB....all flow in the short teaser of `Yugadhol`.
Kannada Cinema's Latest Wallpapers
Kannada Cinema's Latest Videos
Kannada Movie/Cinema News - NEW TEAM YUGADHOL TEASER COMES - Chitratara.com
Copyright 2009 chitratara.com Reproduction is forbidden unless authorized. All rights reserved.