SUDEEP BACK TO BIG BOSS 8 SHOW
Posted date: 30 Fri, Apr 2021 01:48:20 PM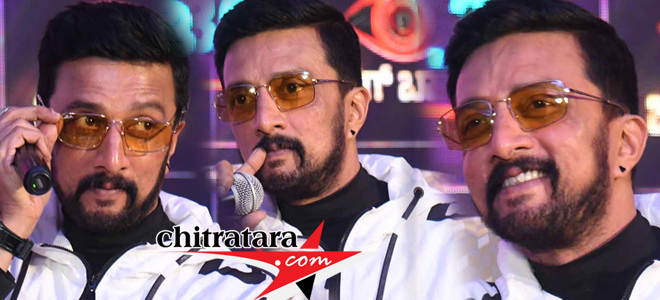 After two weeks of rest, Kichcha Sudeep is back on the show Big Boss. According to sources, the Abhinaya Chakrvarthy had taken the Ayurvedic treatment for his problems and he is very fine today. He thanked Dr Venkatesh and Dr Vinay for giving him the right treatment.
Kichcha Sudeep also thanked fans, well-wishers and Big Boss participants for praying for his recovery. I am looking forward to the show and eager to attend, he says in his tweet message. I love you all, he says with a smile.
Apparently in the 8 seasons of Big Boss that Kichcha Sudeep handled as key anchor it is only the last two weeks he had to keep away on health grounds.
Kannada Cinema's Latest Wallpapers
Kannada Cinema's Latest Videos
Kannada Movie/Cinema News - SUDEEP BACK TO BIG BOSS 8 SHOW - Chitratara.com
Copyright 2009 chitratara.com Reproduction is forbidden unless authorized. All rights reserved.