KANFIDA AD HOC COMMITTEE FORMED
Posted date: 11 Sun, Jul 2021 06:52:22 PM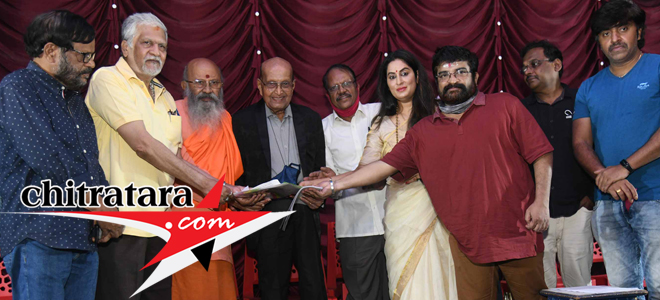 The raging controversy of Kannada Film Directors Association has finally taken an unexpected shape. The throwing away of papers and documents of KANFIDA on the road has literally upset the elders. The factors that lead to this situation is because of –
· breakup of the members of KANFIDA,
· walking away by President Dr V Nagendra Prasad for progress for two years,
· Teshi Venkatesh and team forcefully taking the position claiming as the President not following the bylaws,
· Embezzlement of cash and removal of FD amount
· This Led to the formation of an Ad hoc committee by veterans like Dr Girish Kasaravalli, SV Rajendra Singh Babu, SK Bhagwan, Nagathihalli Chandrasekhar, P Seshadri Shivaramanna and others.
As Vice President of KANFIDA director Roopa Iyer filed a complaint on the procedures not followed according to bylaw. It is after one year and nine months the Administrator to the KANFIDA has been appointed – I have done this because of the right things to function legally, says Roopa Iyer. A formal letter has already been reached with regard to the Administrator to look after KANFIDA activities.
As of now, the new Ad Hoc committee announced by SV Rajendra Singh Babu would function once the administrator for KANFIDA is appointed.
Speaking on the ill health condition of the KANFIDA, SV Rajendra Singh promised to bring back the lost glory of it.
Kannada Cinema's Latest Wallpapers
Kannada Cinema's Latest Videos
Kannada Movie/Cinema News - KANFIDA AD HOC COMMITTEE FORMED - Chitratara.com
Copyright 2009 chitratara.com Reproduction is forbidden unless authorized. All rights reserved.