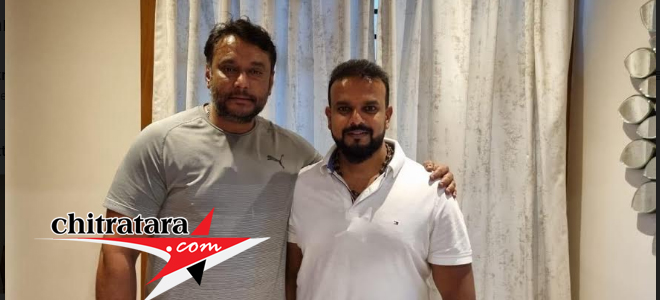 In the last one week, the fake loan of Rs.25 crores made by fake bank Manager Aruna Kumari was doing rounds. There was confusion in the mind of challenging star Darshan when the name of noted producer Umapathi Srinivas Gowda also came up.
After series of discussions and media briefing, Challenging star Darshan has concluded that there is no fault from producer Umapathi Srinivasa Gowda and I would not give up my producer he stated.
After all hectic discussions on this fake loan of Rs.25 crores using the name of Darshan, police complaints lodged in Mysuru and Bengaluru. Darshan and Umapathi Srinivas Gowda have put an end to this raging controversy.
On Tuesday Aruna Kumar sending a video tape from an undisclosed place disclosed that it is the fault of Umapathi Srinivas Gowda. I have been fixed in this case.
On the other hand, one of the persons Nagavardhan duped earlier from Aruna Kumari stated that she is a cheat and gobbled a few lakhs from him in the past.
Police are investigating this issue.