KRISHNARAJA 4 MEGA PROJECT
Posted date: 15 Sun, Aug 2021 10:14:13 AM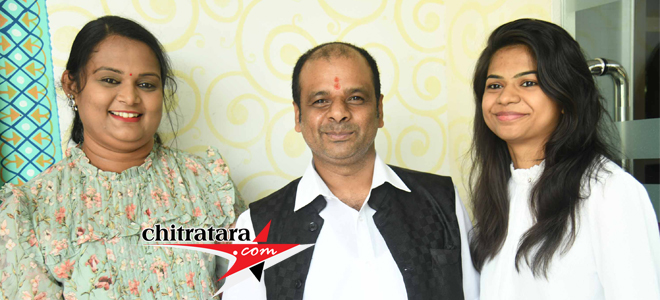 The multi language film Krishnaraja 4 is expected to touch Rs.500 crore budget, says the proud Swamiji Gana Shravana of GSR Production.
As of now only title has been announced and it is yet to get the top hero, top technicians to the team. Aditi, a legal adviser to Gana Shravan Swamiji is co-producer. The shoot for this film will be held on 600 acres of land in Mysuru. The acquisition of land is in process. It is a film in Kannada, English, Hindi, Tamil, Telugu and Malayalam languages.
Gana Shravan Swamiji addressing the media disclosed that he hails from Chintamani taluk of Chikkaballapura. He is connected to the music department of Kannada cinema industry. He is a Gold, Diamond and precious metal merchant. He has 16 branches and he is familiar with London, Hong Kong, Malaysia and other countries in the last 20 years of the Business Empire.
Three years ago, this project was thought of and it is getting the right requirement over a period of time. The Palace set will be set up in Mysore – it is known as the city of palaces. Only after top grade technicians are selected will the next announcement be made. This is a film with four shades. How the deceased King vision is continued is the crux of this film.
Aditi hailing from Mysuru is an advocate and adviser to Gana Shravana Swamiji. Krishna is the most popular God and we are telling the tale Raja and that too in four stages she says.
Kannada Cinema's Latest Wallpapers
Kannada Cinema's Latest Videos
Kannada Movie/Cinema News - KRISHNARAJA 4 MEGA PROJECT - Chitratara.com
Copyright 2009 chitratara.com Reproduction is forbidden unless authorized. All rights reserved.