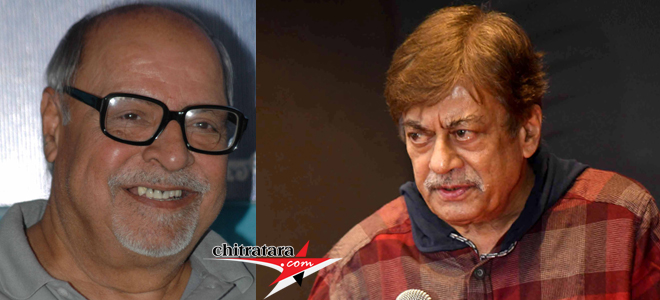 It is surprising but a fact. Versatile actor Anant Nag has dedicated his role in `Made in Bangalore` of Hira Nandani to veteran distributor, financier Pal Chandani.
Anant Nag feeling very proud of his friend Pal Chandani and his son Ajay who are no more today disclosed at the media briefing that he took the liberty of aping his role from director of the film Pradeep Shastry. When I heard the pattern of my role, immediately my friend, a great financier and distributor Pal Chandani, struck my mind.
Pal Chandani a Sindhi starting name is Prahallad. This is tongue twisting. People used to say Pallad in those days. Anant Nag went on memory lane. When Shanker and I decided to make the 'Minchina Ota' debut of my brother Shanker, we thought of producing the film but did not have enough money. We asked Pal Chandani to finance because he had distributed two of my films, Devara Kannu and Kuduremukha. We asked for Rs.8 lakhs but he came forward with Rs.10 lakhs.
In the earlier days after 11 months the financial aspects were decided from the date of release. It was 20 percent commission and 80 percent for the producer. It is a completely changed pattern today. Exhibitors ask producers to remit the rent for release of the film.
The business of Pal Chandani, Shyam and Ram Wadhwani was so good Anant Nag recollected. It is appropriate to dedicate Hira Nandani role to Pal Chandani, he said and aping a few styles of Pal Chandani to his role.
Turning his attention to Sri Ragavendra Swamy (Producer A Balakrishna and wife Rajani are ardent devotees) Anant Nag believes 'Raghavendra Rayaru' sent the producers to his house. After 'Naa Ninna Bidalaare' I came to know much about Sri Raghavendra Swamy. I have an idol of 'Raghavendra Rayaru' in the house he disclosed.