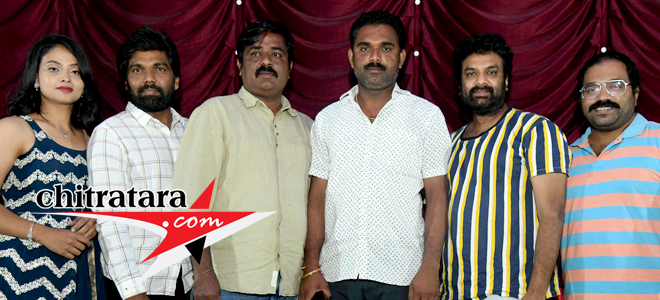 OSHO – what is it? It is the philosophy of Bhagwan Osho Rajaneesh - it is dissolving in the ocean and the other meaning is "The Blessed One, on whom the Sky Showers Flowers."
The Kannada film 'Osho' in the direction of Ziaulla Khan is about the trials and tribulations of a director in the cinema field. A prominent issue is told in our limitations – life, worries, family, censor, food, achievement and others are part of this film. It is about the journey of a director told in 'Chikka, Chokka and with some Cheste' says Ziaulla Khan. He thanked his friend protagonist in the film Anand for making this film possible.
Protagonist Anand is the brother of one of the producers Anant says it is a unique character – the film journey is three years. Working in real life as a software profession, I acted in this film and learnt many nuances. One of the songs of the director I liked very much and later every scene he prepared is filled with substance that made me go ahead of making the film, says Anand. Martial arts, dance helped me for this role. I could not put on weight as demanded by the director lamented Anand. We have no direction team but worked in our limited budget, adds Anand.
Deepashri says working for this film is like going to college from 10 to 4 pm. I am one who supports the goals of the protagonist she says.
BM Giriraj is a well-known director in a special role that is on a debatable issue. The hero yelled at me and I happily agreed.
Ramesh and Anant Itagi are happy with the three years dream shaping up well. Anant is the brother of hero Anand wanted to see his brother as hero.