JAYARAM AND SMT UDAYAKUMAR NO MORE
Posted date: 11 Sat, Sep 2021 07:07:46 PM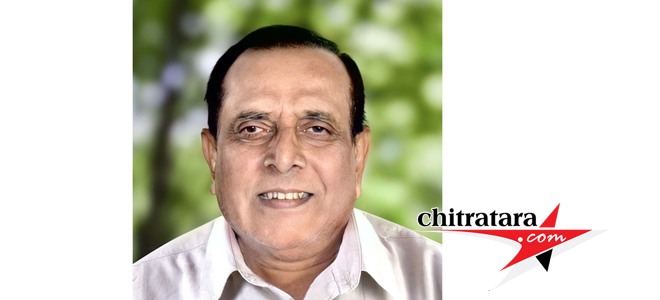 Two veterans of the Kannada cinema industry C Jayaram a noted producer and father of richly talented director Milana Prakash and Smt Susheela Devi Udayakumar, wife of one of the pillars of Kannada cinema industry Udayakumar passed away due to age old problems.
Producer of prominent films ever since 1976 'Pavana Ganga' starring Dr Srinath and Arathi, Galate Samsara' that featured Dr Vishnu and present Tamil superstar Rajanikanth, Anant Nag and Lakshmi 'Naa Ninna Bidalaare' and Auto Raja starring Shanker Nag and Gayathri and others C Jayaram died on September 9 at 2 am. He was 90 years old.
C Jayaram had seen the top growth of his son highly qualified Prakash as director.
Smt Susheela Devi wife of unforgettable Kannada actor Udaykumar who evolved Udaya Kala Niketana and remained as President passed away at the age of 84.
Udaya Kalaniketana training school for acting, dance, music contributed to the cultural field. In the name of Udayakumar several programs were conducted in the memory.
Smt Susheela Devi leaves behind Vardhini Murthy and Renukabali Udayakumar. The first wife of actor Udayakumar Kamalamma died on Dec 11, 2019.
Kannada Cinema's Latest Wallpapers
Kannada Cinema's Latest Videos
Kannada Movie/Cinema News - JAYARAM AND SMT UDAYAKUMAR NO MORE - Chitratara.com
Copyright 2009 chitratara.com Reproduction is forbidden unless authorized. All rights reserved.