Posted date: 08 Fri, Oct 2021 02:16:03 PM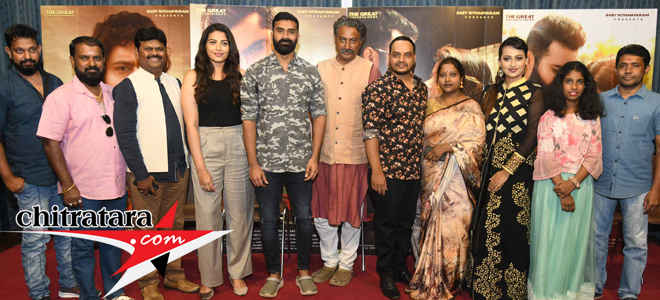 The first film to release with multi star cast when the 50 percent occupation was announced, 'Lanke' of producer cum director Ramprasad is scaling heights after 25 days of screening. The film is heading for 50 days and the happiest news at the nearing of budget recovery is that it is coming in Telugu remake. The talks are on, says Ramprasad. ,
Ramprasad remembering ordeals stated that the film 'Lanke' is a one week film. The answer is given now. The investment has come back. I am starting another combination with actor Yogish. I thank the entire team of Lanke for getting the absolute support he mentioned.
Actor Yogish lauded the effort of Ramprasad for shaping, guarding and working in right perspectives for the present situation of 'Lanke'. I should congratulate his courage. Acting with great actor Suchindra Prasad brought me immense happiness. I have strong hopes of the continuation of 'Lanke' in theatres stated Yogish.
I could not take part in a few press meets for some reasons. The film at 25 days is a very happy occasion, said Kavya Shetty.
Suchindra Prasad stated that he had acted in all films with Ramprasad, and even with a few films of Kavya Shetty. The success of Lanke really brings cheers to everyone informed by Suchindra Prasad.
Right from the day of hearing the story, I was in love with this film character. The role has got the right share of recognition is my happiness, said Ester Naronha.
Co-producer Patel Srinivas, Smt Surekha Ramprasad, Nanjunda Swamy, editor Shivaraj Mehu, Sangamesh Upase, Jagadish Koppa, Baby Janya and others were present at the media briefing of 'Lanke' completing 25 days.
Kannada Cinema's Latest Wallpapers
Kannada Cinema's Latest Videos
Kannada Movie/Cinema News - LANKE TOWARDS 50 Days - Chitratara.com
Copyright 2009 chitratara.com Reproduction is forbidden unless authorized. All rights reserved.