Posted date: 12 Tue, Oct 2021 06:38:03 PM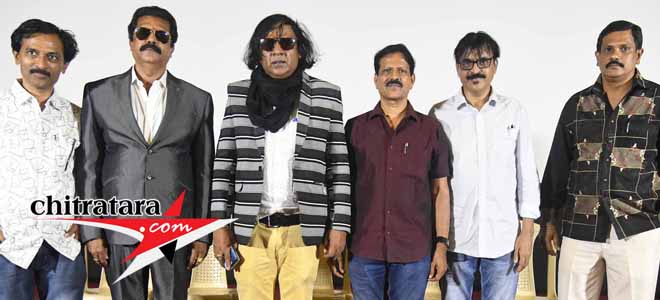 A film by CC Ramesh, a thriller 'Mr D' poster was released at Chamundesware Studio on Monday in the presence of veterans like S A Govindaraju, A Ganesh, Praveen Kumar, KFPA President and others.
What is Mr D? D means Daughter, Detective,Divine and so on, says Mr Ramesh who was waiting to make a film for a long time. His brother Prakash came to his support and his wife Smt Poornima`s great support brought Ramesh to this day of launch of the film title.
Ramesh is the hero, director and producer of the film. Anaji Nagaraj, a famous cameraman, is to his support. R Giri is working with Anaji Nagaraj behind the camera. BA Madhu, writer of over 140 films, is writing dialogues and part of the screenplay.
My life experience of nearly 25 years is brought in this film filled with a message, darkness to light and vice versa we see in social life. The detective search for truth is a universal concept. There is so much mystery in our history that Ramesh addresses in his speech. He has ten to fifteen concepts in his mind. He wants 'Mr D' to get Pan India status.
Writer of screenplay and dialogues BA Madhu explained the crazy nature of Ramesh. His wife Smt Poornima also backed husband `s wish. We thought of a big budget cinema and in the last one year decided to make Mr D before a big film. Ramesh is a famous architect and designer. He has said there is enough of 'Sadhane' in his field and come here to make something vulnerable, says BA Madhu.
Prakash Chikkapalya is basically an artist standing behind the dreams of his brother Ramesh.
Kannada Cinema's Latest Wallpapers
Kannada Cinema's Latest Videos
Kannada Movie/Cinema News - MR D A FILM BY RAMESH - Chitratara.com
Copyright 2009 chitratara.com Reproduction is forbidden unless authorized. All rights reserved.