RAGINI GETS PHALKE ACADEMY AWARD
Posted date: 13 Tue, Jul 2021 06:31:25 PM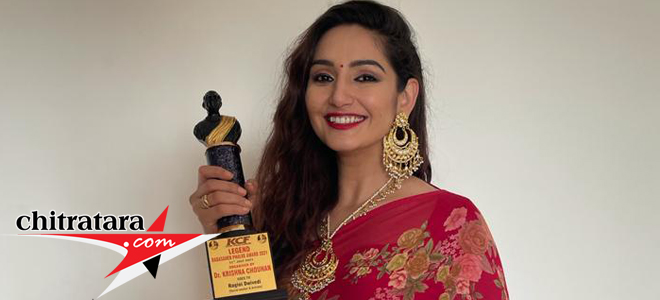 The talented actress, ravishing beauty always in to social work gets the prestigious Dadasaheb Phalke Academy award for her contribution in social field. In the South Indian cinema industry it is one and only Ragini Dwivedi who gets the prestigious award.
The Dadasaheb Phalke Academy award closely monitored the work of Ragini Dwivedi in the two waves of Corona Pandemic and appreciated the attempt of the actress. Ragini Dwivedi`s first move was to have chai with the BBMP workers at her residence. Then a series of support to various affected people continued in her leadership. Returning after the crisis period in her life for a drug case, Ragini Dwivedi showed guts to come back to public domain and help the needy people.
Ragini Dwivedi remembers those who joined her in doing social work for getting this prestigious honor.
Kannada Cinema's Latest Wallpapers
Kannada Cinema's Latest Videos
Kannada Movie/Cinema News - RAGINI GETS PHALKE ACADEMY AWARD - Chitratara.com
Copyright 2009 chitratara.com Reproduction is forbidden unless authorized. All rights reserved.