SHRUTHI BACK WITH NEW POSITION
Posted date: 22 Thu, Jul 2021 01:33:29 PM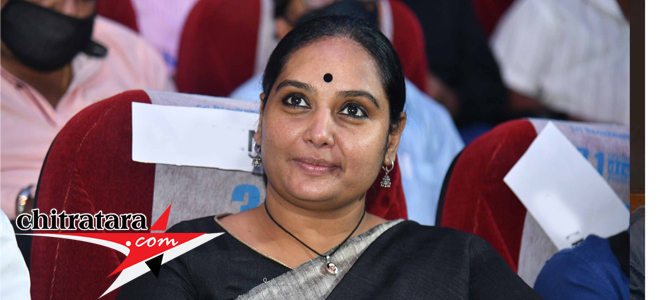 The top Kannada actress Shruthi was taken aback when she was replaced from KSTDC chairperson position. It was a sudden development.
Actress Shruthi replaced was discussed and a few talked according to their whims and fancies. But on the same day there was reinstatement for actress Shruthi. This time is 'Madyapana Samyama Board' as chairperson. The governor of Karnataka issued orders on the advice of the government of Karnataka that said Shruthi is functioning as chairperson of Madyapana Samyama Board'.
In December 2020 Shruthi took the office of chairperson of Karnataka State Tourism Development Corporation and from 20th of July 2021 she is chairperson of Madhyapana Samyama Board'.
Kannada Cinema's Latest Wallpapers
Kannada Cinema's Latest Videos
Kannada Movie/Cinema News - SHRUTHI BACK WITH NEW POSITION - Chitratara.com
Copyright 2009 chitratara.com Reproduction is forbidden unless authorized. All rights reserved.