WHO BETTER THAN ANANT NAG FOR PADMA AWARD – YASH
Posted date: 22 Thu, Jul 2021 01:34:22 PM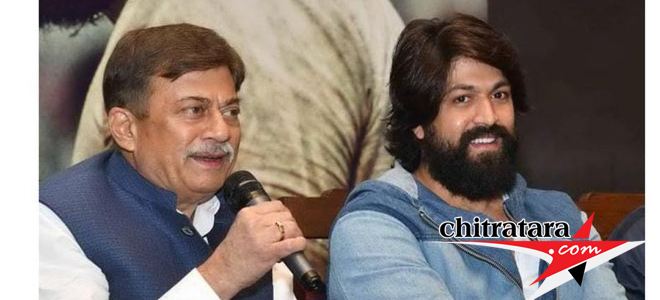 While the versatile actor Anant Nag in an interview that I would have accepted Padmasri award had it come at the age of 27, for age of 72 it should be more than that like Padma Bhushana, the movement for Padma Award for Anant Nag is increasing.
The rocking star Yash has disclosed who better than Anant Nag for Padma Award in his twitter account. He is the pride of Karnataka. He is 'Bharatiya Chitrarangada Abhigna' , says Yash.
The public could nominate the right person for a national prestigious award is a known fact. From this year the film industry personalities are up with appeal. Rishab Shetty and Rakshit Shetty made the movement to procure Padma award for Anant Nag. Later power star Puneeth Rajakumar joined the movement. Now it is rocking star Yash also strongly vouching for Padma award to Anant Nag.
Anant Nag versatility is seen on the big screen in over 9 language films, in TV serials and of course on the stage in the formative stages of his career. Yash disclosed that his wide knowledge is his inspiration. I am a fan of his acting. He taught acting as a behavior, added Rocking star Yash.
The call for nomination is made via 'People Padma'.
Kannada Cinema's Latest Wallpapers
Kannada Cinema's Latest Videos
Kannada Movie/Cinema News - WHO BETTER THAN ANANT NAG FOR PADMA AWARD – YASH - Chitratara.com
Copyright 2009 chitratara.com Reproduction is forbidden unless authorized. All rights reserved.