CRAZY STAR AT HIS BEST – HAPPY BIRTHDAY BONANZA
Posted date: 30 Sun, May 2021 07:50:22 PM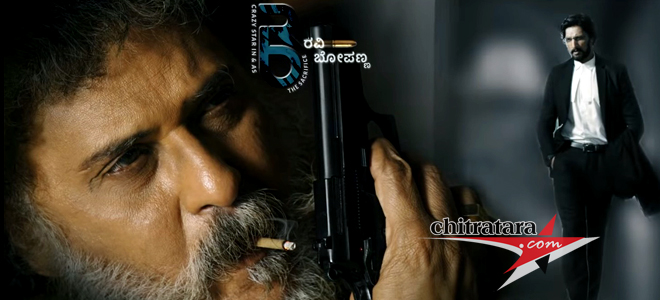 Today is crazy star, dream merchant V Ravidhandran 60th happy birthday. A day before, crazy star V Ravidhandran released the 8 minutes and 26 seconds trailer of his film 'Ravi Boppanna' and kept his fans happy all over.
Ravi Boppanna has many valuable contents and the love, philosophy, truth of life is part of this trailer cut exclusively different from all others.
Life is heading forward for a trap. The real world, life is situations and calculations. This is not an imaginary story. The truth inside is brought out. People change colors and emotions. In your life the game is played by someone philosophical, it is like a one-sided match. Life has faces… The stupidity and reality. Fact and Act.. The Memories, Pain and happiness… mirrors and errors…God is stone hearted… I am 60 living with Art. Such beautiful lines in English languages go on.
V Ravichandran does three different roles in this 'Ravi Boppanna' – the truthful person, dramatic personality and demon get up.
In this film Kichcha Sudeep appears as an advocate. V Ravichandran is known for his style and substance. Both are part of this trailer released on his birthday.
Kannada Cinema's Latest Wallpapers
Kannada Cinema's Latest Videos
Kannada Movie/Cinema News - CRAZY STAR AT HIS BEST – HAPPY BIRTHDAY BONANZA - Chitratara.com
Copyright 2009 chitratara.com Reproduction is forbidden unless authorized. All rights reserved.