IAS ACADEMY FROM KISHAN PARENTS
Posted date: 25 Sun, Jul 2021 07:28:58 PM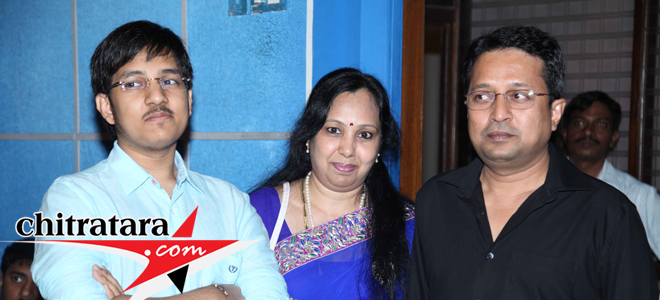 The Guinness record holder at the age of nine for directing a Kannada film 'Care of Footpath' Kishan is now an entrepreneur in his capacity. His parents Shrikanth and Shylaja pillars for his development have now come out with a novel idea of setting up 'Integrated IAS Academy'
"Integrated IAS Academy" is one of its kind premier competitive exams training academy. Integrated IAS academy offers an uninterrupted, integrated study program for all competitive exams without affecting the regular academic curriculum of the students.
The three levels of the program are School Level (8th to 10th grade), Intermediate Level (11th & 12th), and Degree Level.
Shrikanth and Shylaja are brimming with happiness on this new tutorial they have set up.
Kannada Cinema's Latest Wallpapers
Kannada Cinema's Latest Videos
Kannada Movie/Cinema News - IAS ACADEMY FROM KISHAN PARENTS - Chitratara.com
Copyright 2009 chitratara.com Reproduction is forbidden unless authorized. All rights reserved.