SHARDOOLA SANJITH HEGDE LOVELY SONG
Posted date: 25 Sun, Jul 2021 07:34:17 PM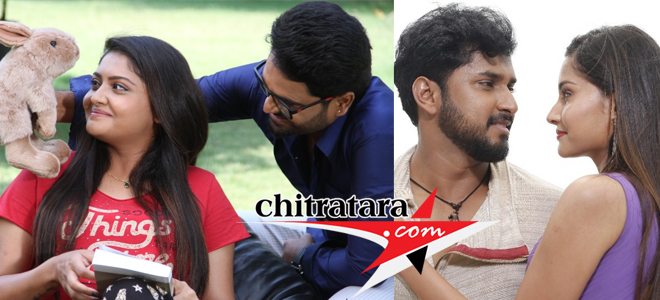 The most popular playback singer Sanchit Hegde has once again given a lovely song from his husky voice.
Shardoola director Aravind Kaushik has rightly picked the words for this song for the film – Ondu sanna thappanu madibidale naanu…devare kanmuchchi kuruveya swalpa hoththu neenu….is shot in lovely locations – undoubtedly, this song is a beautiful composition from music director Satish Babu. This audio song is now on the Anand Audio youtube channel.
Aravind Kaushik`s earlier film also related to the tiger 'Huliraya' and now 'Shardoola' is attached to it. The film revolved about the people from one area moving to another area and finding it altogether strange. From routine life, we found it frightening. Whether it is natural or created by someone you have to watch it on a silver screen, says Aravind Kaushik.
Chetan Chandra, Ravi Teja, Krithika Ravindra, Mahesh Aishwarya and others are in the cast. Kalyan and Rohith are producers, YBR Manu is cameraman, Shivaraj Mehu is editor and Many Yaplar worked behind camera. Mass Madha, violent Velu and Ultimate Shive did stunts.
Aravind Kaushik, a brilliant person in big and small screen for this 'Shardoola' has a caption 'Devva Irabahuda'. With films like Nam Areal Ondina, Tuglaq and Huliraya to his credit, AK has written the story, screenplay for this film for Bhairava Cinemas and CVR Cinemas. Rohit Shanthappa and Kalyan are producers of this film.
Kannada Cinema's Latest Wallpapers
Kannada Cinema's Latest Videos
Kannada Movie/Cinema News - SHARDOOLA SANJITH HEGDE LOVELY SONG - Chitratara.com
Copyright 2009 chitratara.com Reproduction is forbidden unless authorized. All rights reserved.