YASH MAGNANIMITY OF RS.1.5 CRORES
Posted date: 02 Wed, Jun 2021 01:34:13 PM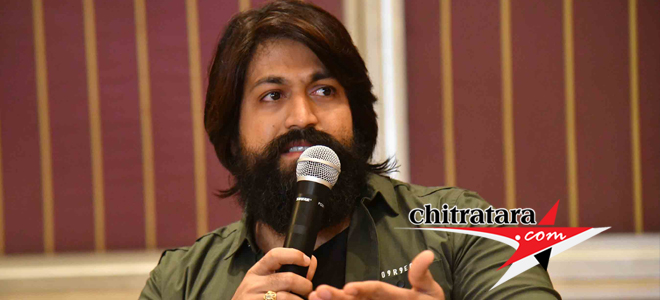 The rocking star Yash has rocked differently from all others. The Kannada super star gaining the Pan India familiarity from `KGF`has now come forward to help the cinema workers of Kannada filmdom.
Yash has personally come forward to deposit Rs.5000 (rupees Five Thousand) to 3000 cinema workers that include different fraternities. That means Yash is donating Rs.1.5 crores for the needy people of the cinema industry who are jobless in the second wave of Corona Pandemic.
Yash`s great gesture of Rs.5000 each to 3000 cinema workers has received tremendous response. At the crucial juncture, Yash is hailed for helping fellow colleagues of the cinema industry.
Kannada Cinema's Latest Wallpapers
Kannada Cinema's Latest Videos
Kannada Movie/Cinema News - YASH MAGNANIMITY OF RS.1.5 CRORES - Chitratara.com
Copyright 2009 chitratara.com Reproduction is forbidden unless authorized. All rights reserved.